@lahoda, @Gordon: I don't know if this meets all your requirements but...
You can mess about with individual channels of a layer by using the channel mixer to separate the the channels. In the image below I have:
Created two additional copies of the layer.
Set all the values in the
Channel Mixer
to zero apart from the colour I want to use.
Set the blend mode of the layers to
Screen
Bumped red 10 px to the right and green 10 px to the left.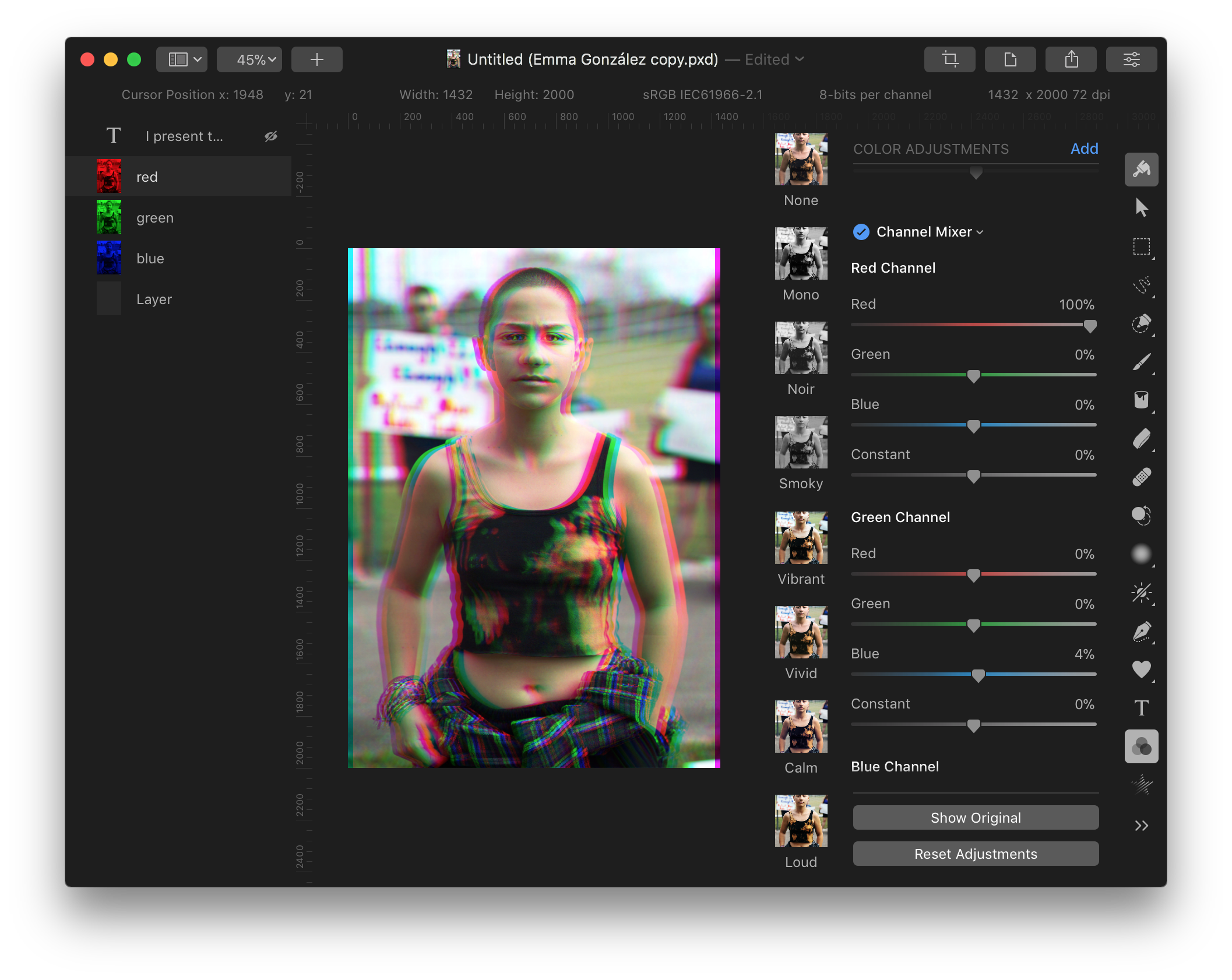 Will that do the job?
You can always recombine them using
Merge