2018-01-10 04:01:20
I can't seem to enter a color code into the Color Toolbar. Am I missing it? This is vital for my design work.
2018-01-10 08:29:53
Try choosing
RGB Sliders
from the popup menu under the
Color Sliders
tab. Here we have it: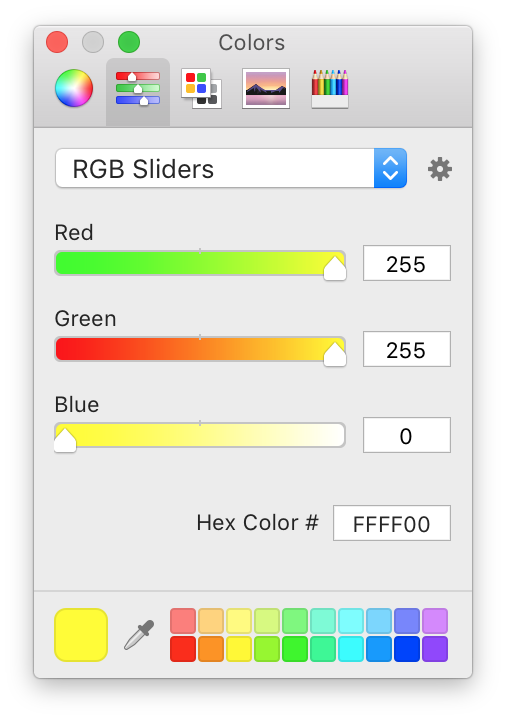 2018-01-12 00:14:20
Perfect! Thank you. I'm used to it being more obvious than that, hence why I didn't see it.

I appreciate your help!