Dear All,
I was using Pixelmator to quickly edit packshots shooted in studio with white background and static lamps. My main aim is to correct colors and make background 255 255 255.
Today I switched to Pixelmator Pro because of presets function- I was thinking that it could save me few minutes of editing (90% of my photos requires almost the same setting) but I can not find solution for small problem.
In Pixelmator I was checking background color using "replace color" tool- magnifier was showing below color code in real time so I was always sure that white is "pure white". 1-2 seconds and all corners where checked.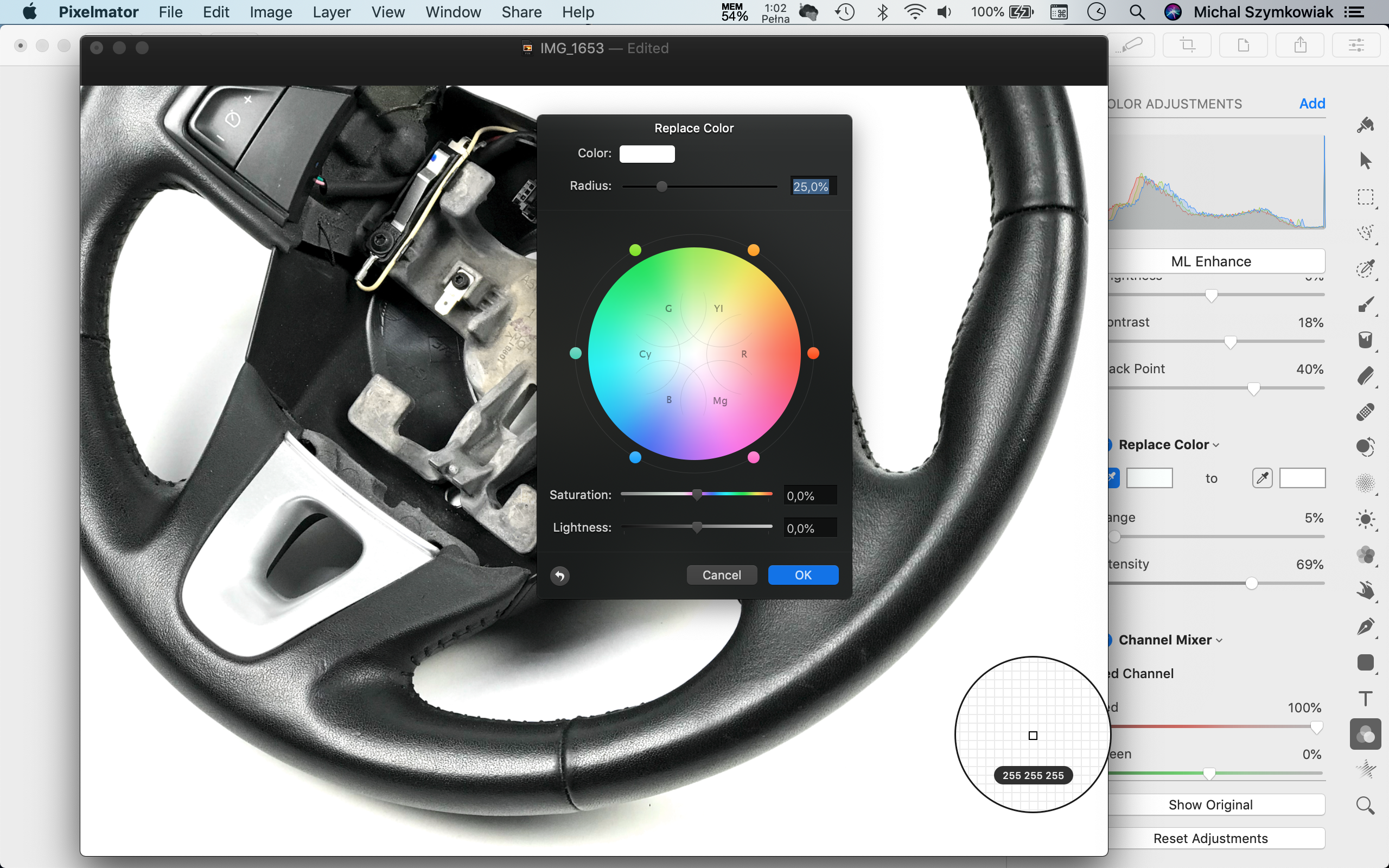 In Pixelmator Pro there is only magnifier- to check colour I must use colour picker and click everytime I want check color or use MacOS's colorimeter app- and it takes much more time...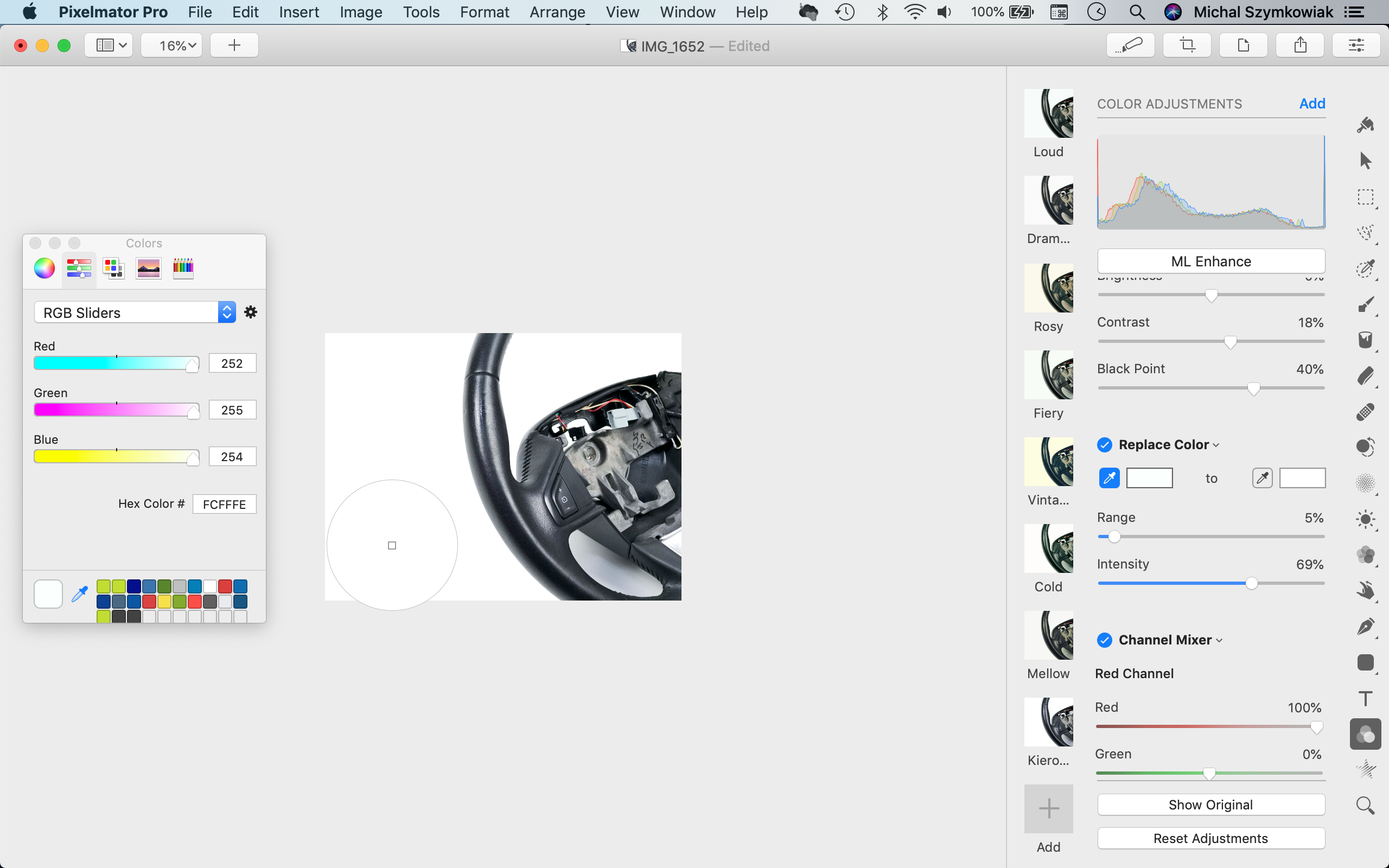 Is there any easier way to do it?
I don't want to use Edit-->Select color range and then filling it with pure white- this is perfect for dark products, if product have anything on it with color similar to background- app will change it too.
Thank you so much for help!