I made a selection of a black & white image and converted the selection into 48 x 48 pixels in order to make a mosaic of that selection. My problem is that the pixels at the edge of my selection seem to be half transparent. In my example I coloured the background in red to show my problem. A pixel should either have a black and white colour or either not be in the selection. Does anyone know how I can resolve this?
Thanks!
So in this part the pixels on the bordr should be either fully in the black and white or fully red.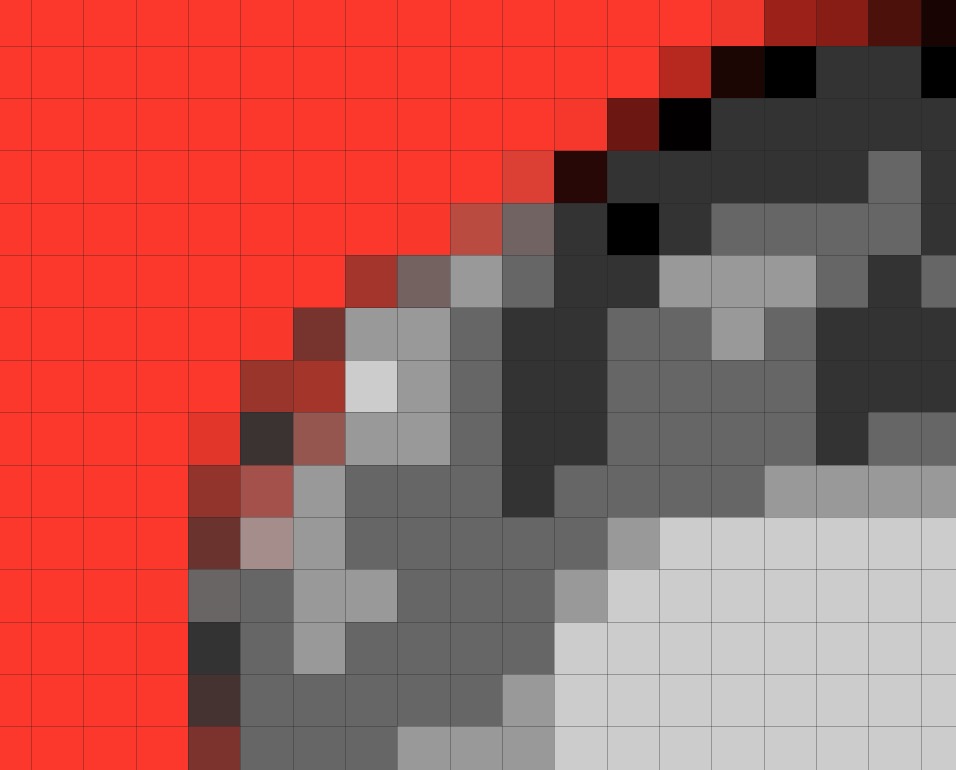 Here I would like to have a black line, not half black half red.