Hi everyone,
Can anyone provide tips as to how to edit an object against a pure white background and still maintain the object's shadow? The photos are product photography for an online store.
Here's my process:
1) Import photo
2) Use smart erase on the upper background (100%)
3) Use smart erase on the lower background at a lower opacity... with bad results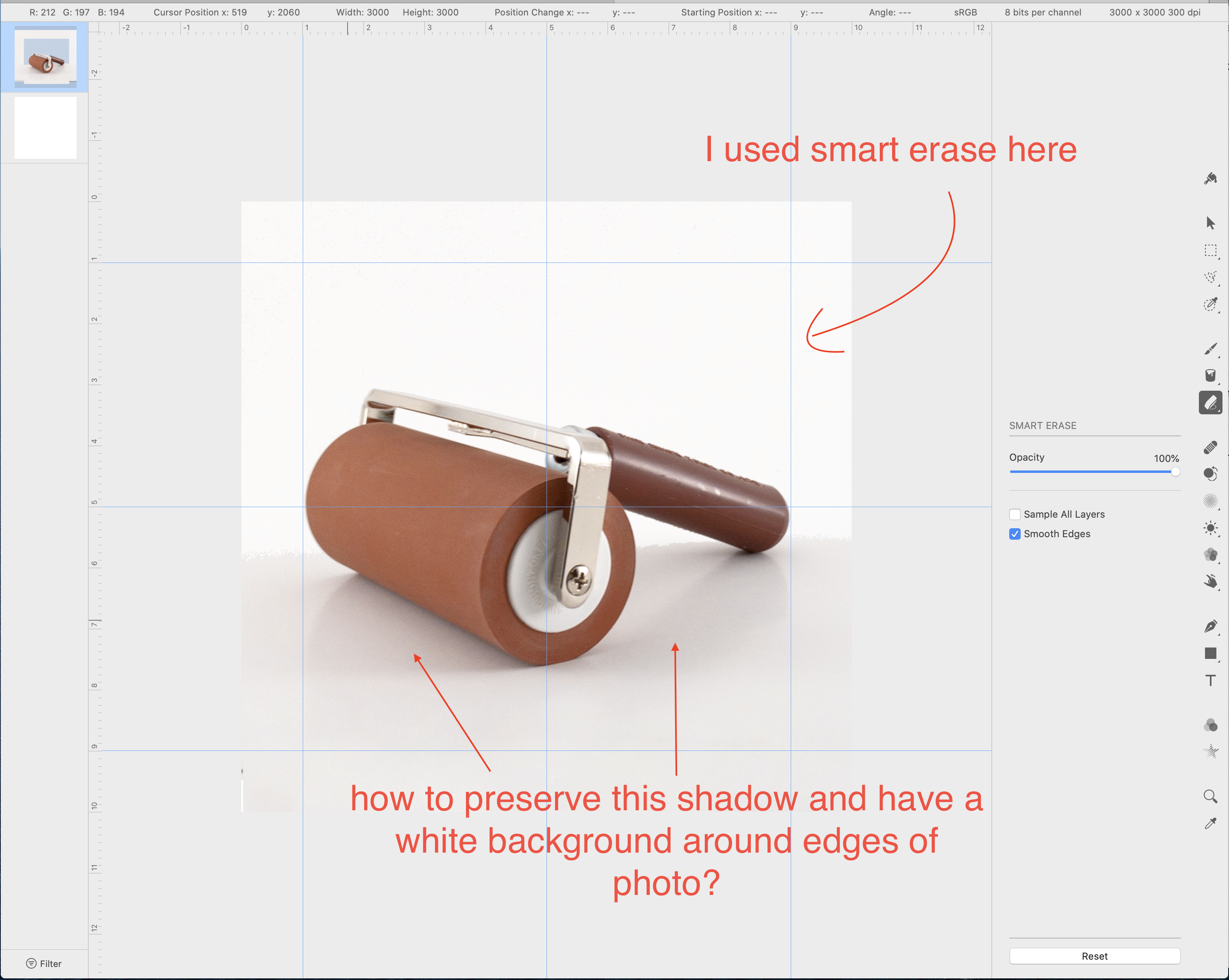 Thank you for your time and suggestions!
Gratitude,
Charles