I have a PXD file with a single layer that I want to crop and then apply a 1 px stroke to the cropped portion. The Crop tool appears to work as expected (the visible area is cropped), but the original image dimensions are somehow preserved so that the border is applied outside the visible area, e.g.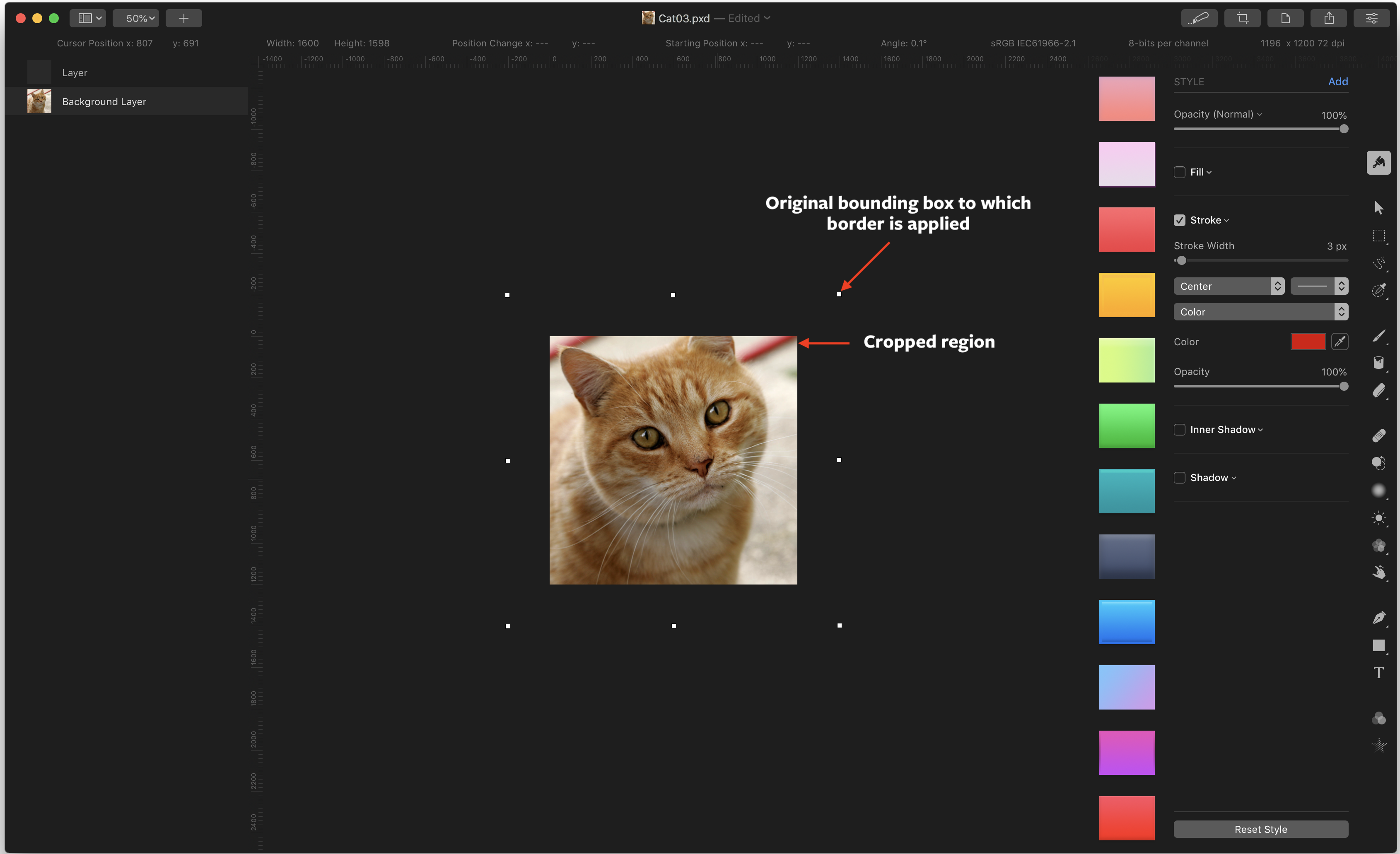 My expectation was that the stroke would be visible around the cropped part but it's applied to off-canvas region.
My workaround is to manually crop the image (make selection, invert selection + delete, trim canvas), and then apply the Stroke. Is there a way to use the Crop tool to accomplish this instead? Thank you.