Bonjour,
j'ai la dernière version de Pixelmator Pro 2.03 installée sur un Macbook pro 16 pouces et macOs Big Sur 11.1
Lorsque j'ouvre l'application et que je souhaite charger une image depuis Photos, le temps d'ouverture des images est très long, en moyenne 35 secondes.
Avez-vous une solution à apporter à moi car j'ai les toutes dernières configurations matérielles et logiciels et c'est anormalement long ?
Hello,
I have the latest version of Pixelmator Pro 2.03 installed on a 16 inch Macbook Pro and macOs Big Sur 11.1
When I open the application and want to load an image from Photos, the opening time of the images is very long, on average 35 seconds.
Do you have a solution to bring to me because I have the latest hardware and software configurations and it is abnormally long?
Voici pour illustrer mes propos :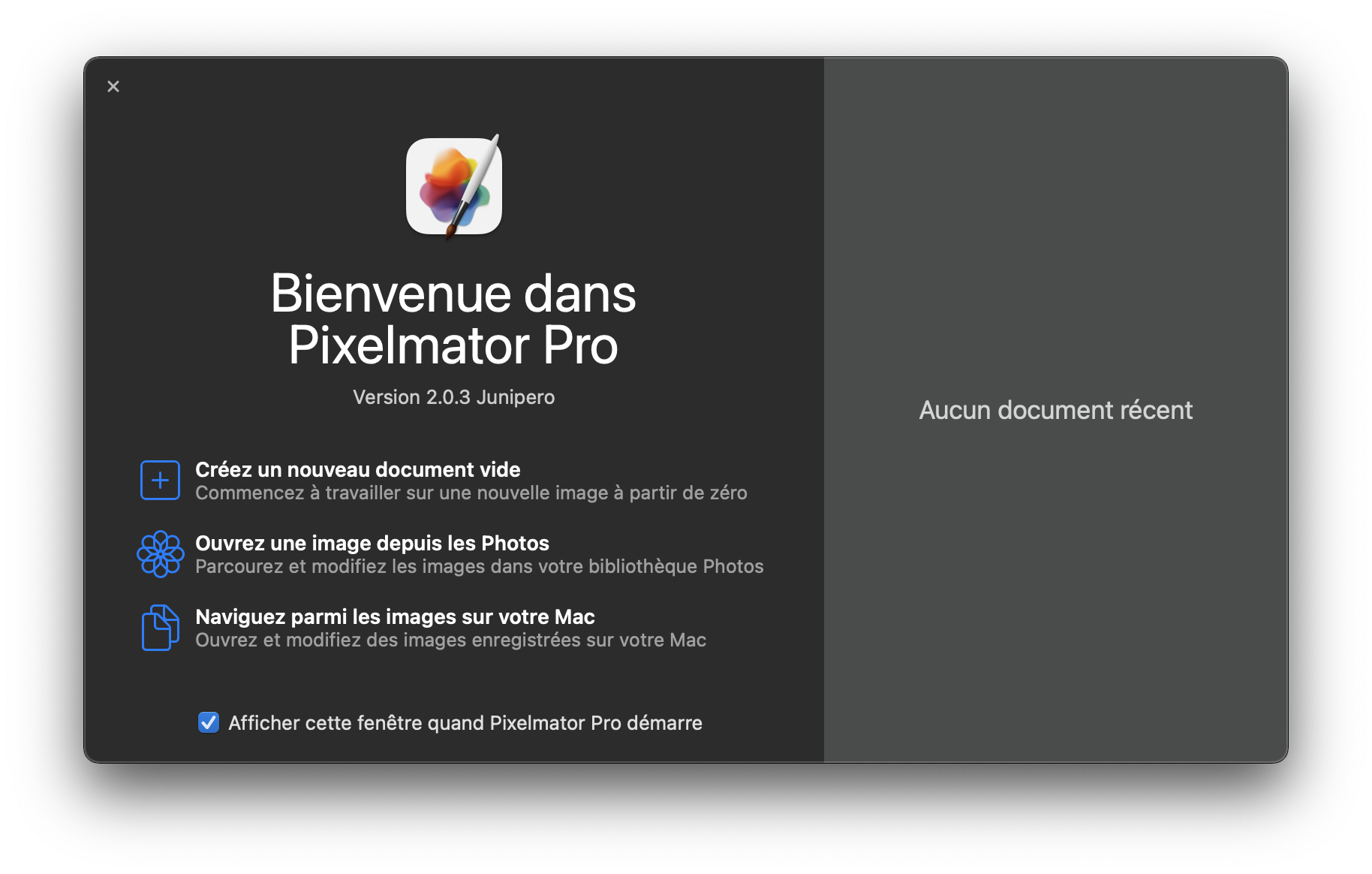 Il faut 15 secondes en moyenne pour avoir cette fenêtre, puis 20 secondes pour afficher les photos :