Hi,
posted this on request of Aurelija already in the Tutorial thread on clipping, but there it got somehow stuck ... so I try again here.
I have a round button image and want to add an image to its inner part. Here are the two layers that need to be combined: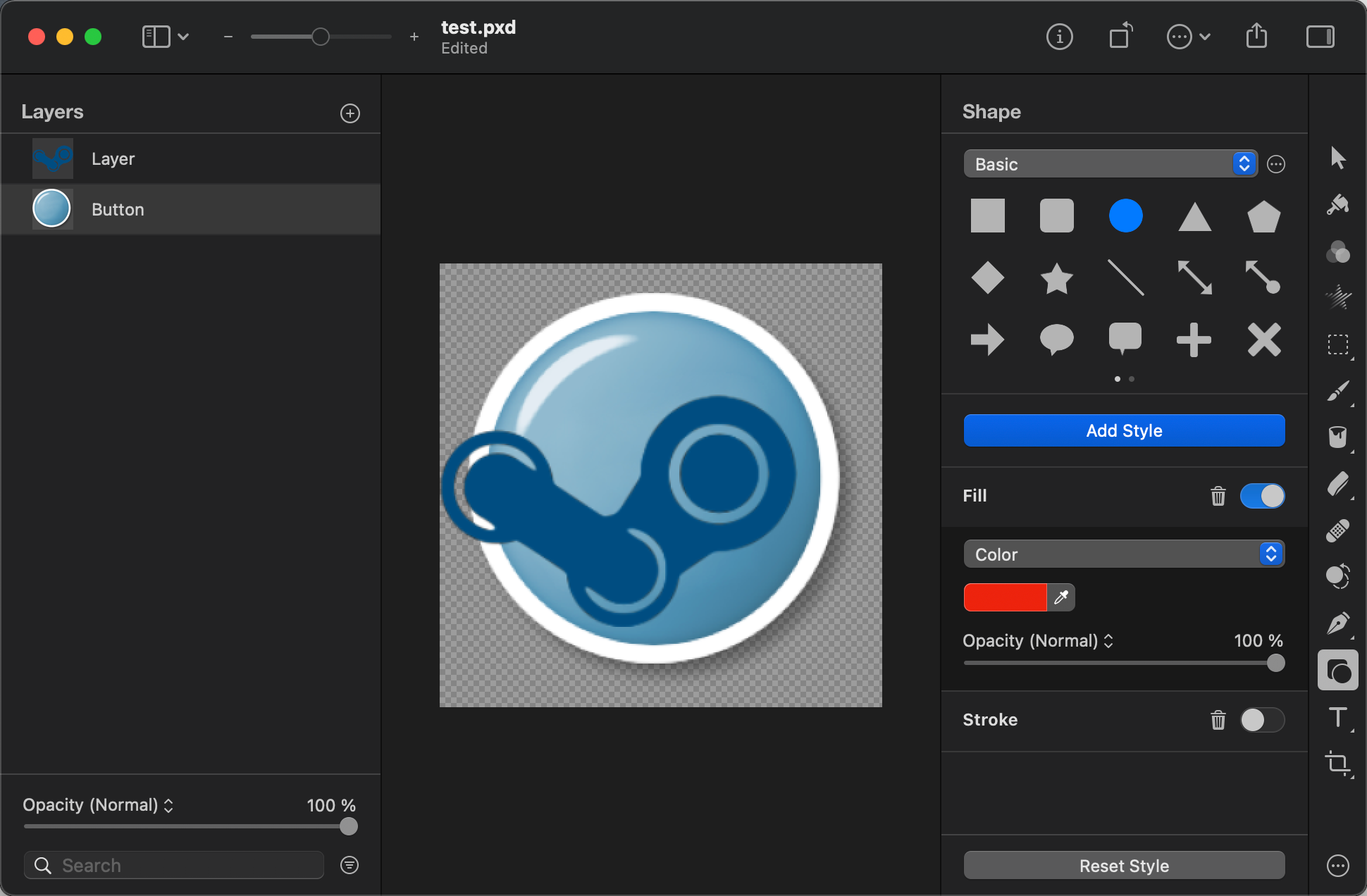 To cut out the upper layer in a circular manner so that it fits into the button, I add an ellipse shape below the upper layer and create a clipping mask on the image. This cuts the image out as desired, however for some reason the mask shape itself also stays in the image (I used a red mask to make it more explicit, but the color doesn't matter at all actually...)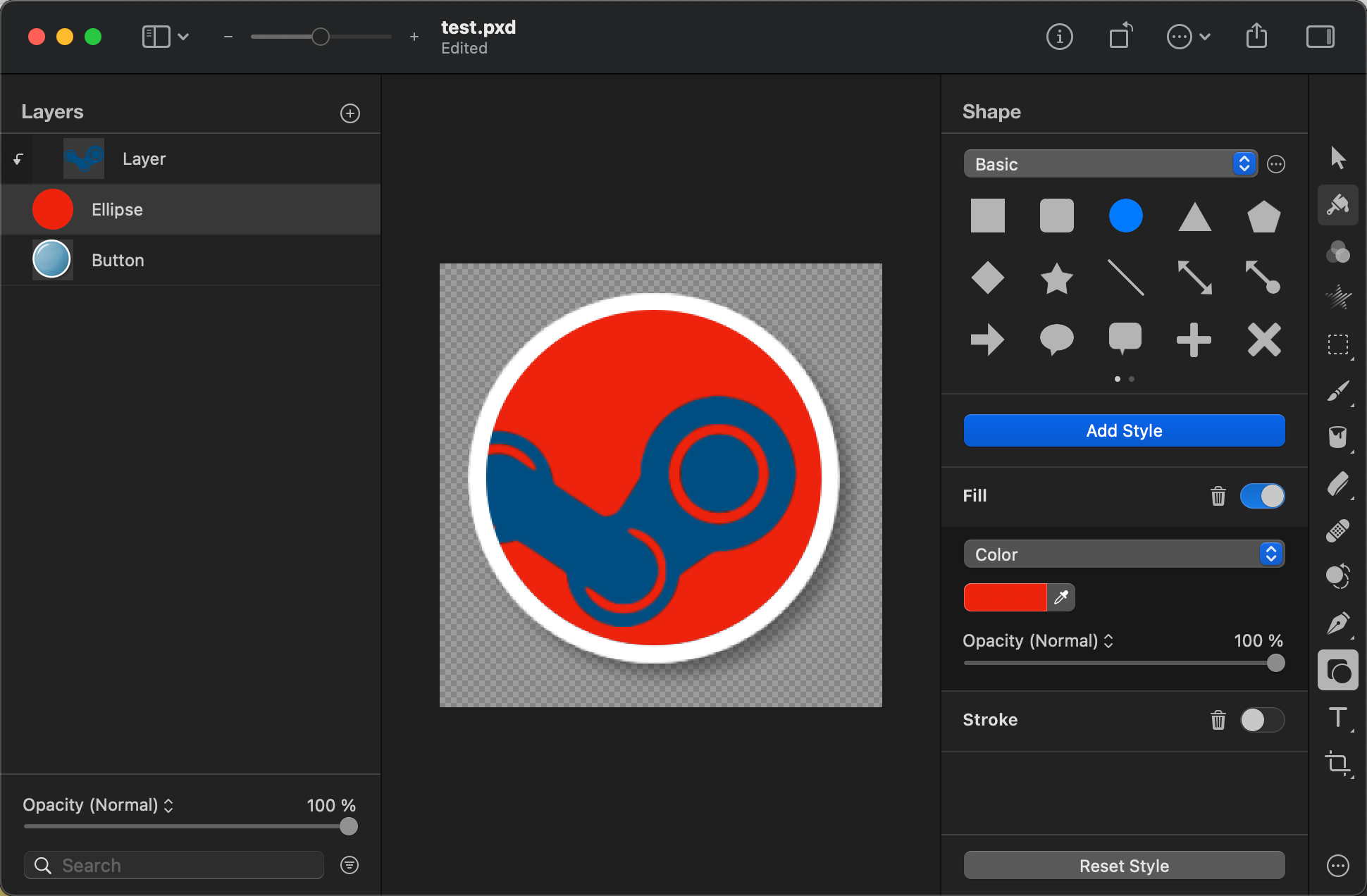 I use the latest PM Pro from AppStore.
Thanks for any advice,
habitoti