2019-03-24 10:27:02
Hello Community,

Can anyone advise me how to remove a color from the small swatch pallete?

Thanks!
2019-03-24 12:16:26
Drag it onto the trash can. Simples.

Oh noes. I just said 'simples'. [memes self to death].

2019-03-24 12:30:22
Do you mean the OS X trash can/recycle bin?
I don't remember seeing a trash can icon anywhere in the app.. AFK ATM.
2019-03-24 12:38:39
If you mean the small swatch at the bottom of the Apple Color Picker.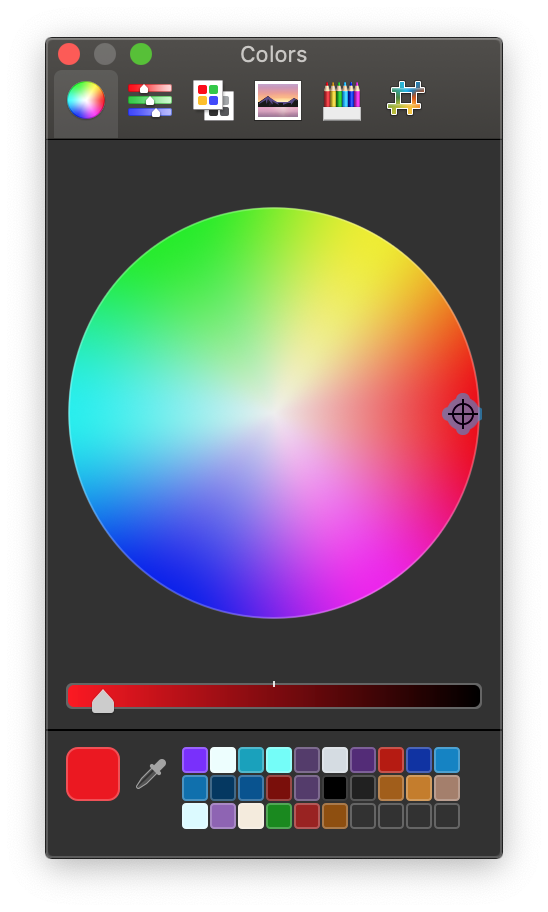 2019-03-24 12:41:21
Yes that's the one. Thanks for the reply. I'll be glad to be able to clean up my pallete finally!

2020-06-05 08:51:03
Sorry to be a pain but the screenshot does not show a trashcan. Where would I find a trashcan ?
2020-06-15 08:48:02
Hey, Keesha. It's the Trash in the Dock where anything you delete on your Mac goes.