Today is a very exciting day for us at the Pixelmator Team — we're launching a Pixelmator Pro public beta program, giving you a way to test upcoming features and, in the process, help us make Pixelmator Pro even better!
To mark the occasion, we've also decided to show you a few things from the upcoming update, which you'll be able to try in this beta. Point updates are usually a little smaller than major releases, but in this one, we've packed in tons of great new features. For example, new Light Leak and Bokeh effects, an Auto Selective Color adjustment, a way to copy Effects and Adjustments between layers, and (really!) a whole lot more.
New Light Leak and Bokeh effects
Two of the biggest new features are the new Light Leak and Bokeh effects. The gorgeous Light Leak effect was always a favorite in the original Pixelmator it's now coming to Pixelmator Pro, giving you an easy way to add a sunny, old-school feel to any of your photos.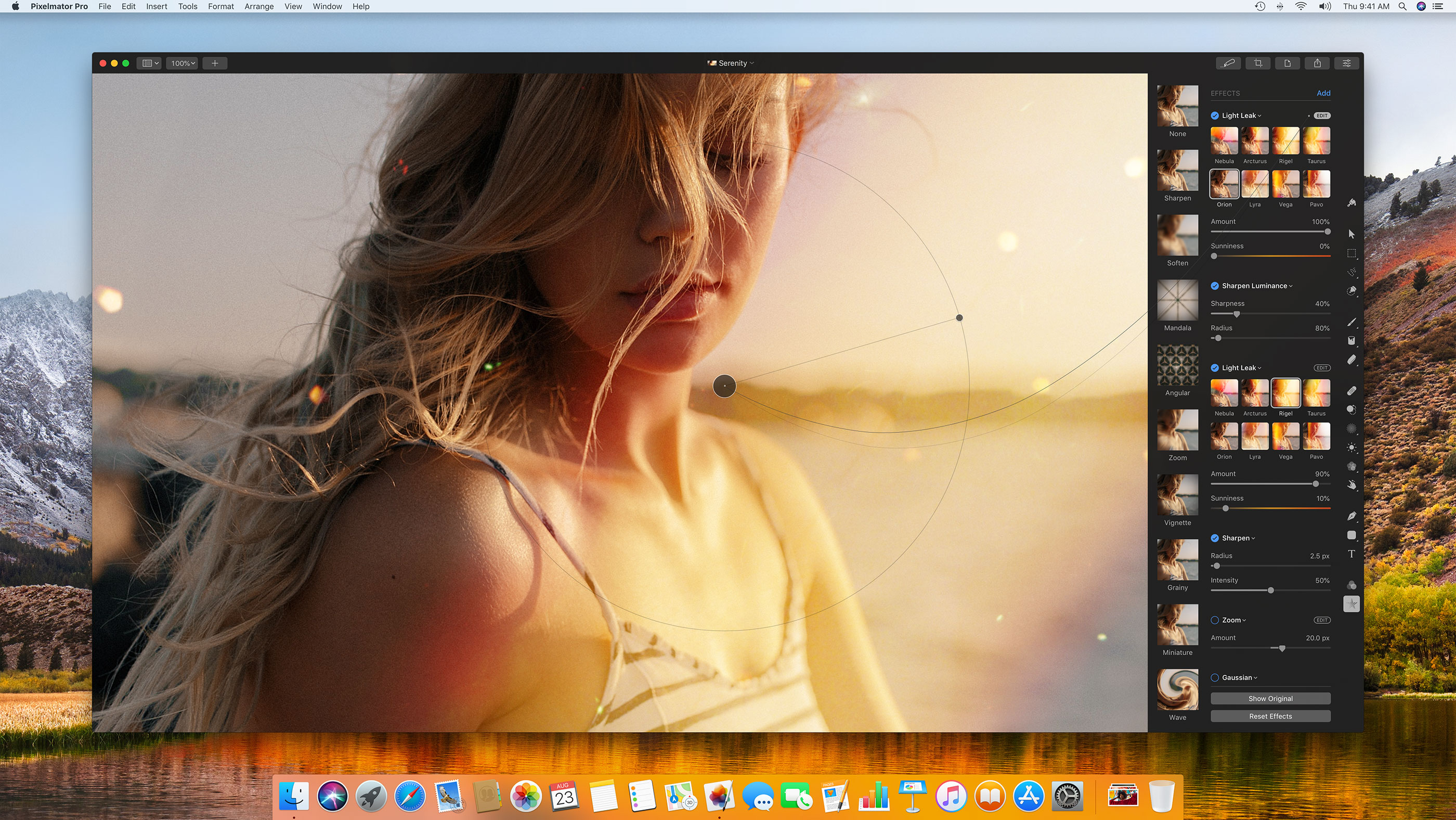 The beautiful new Bokeh effect was inspired by the Bokeh effect in Pixelmator for iOS and we think you're really going to love it in Pixelmator Pro too! There are eight stunning Bokeh styles to choose from and, because Pixelmator Pro is a nondestructive editor, you can easily add multiple bokehs to the same image and edit each one individually.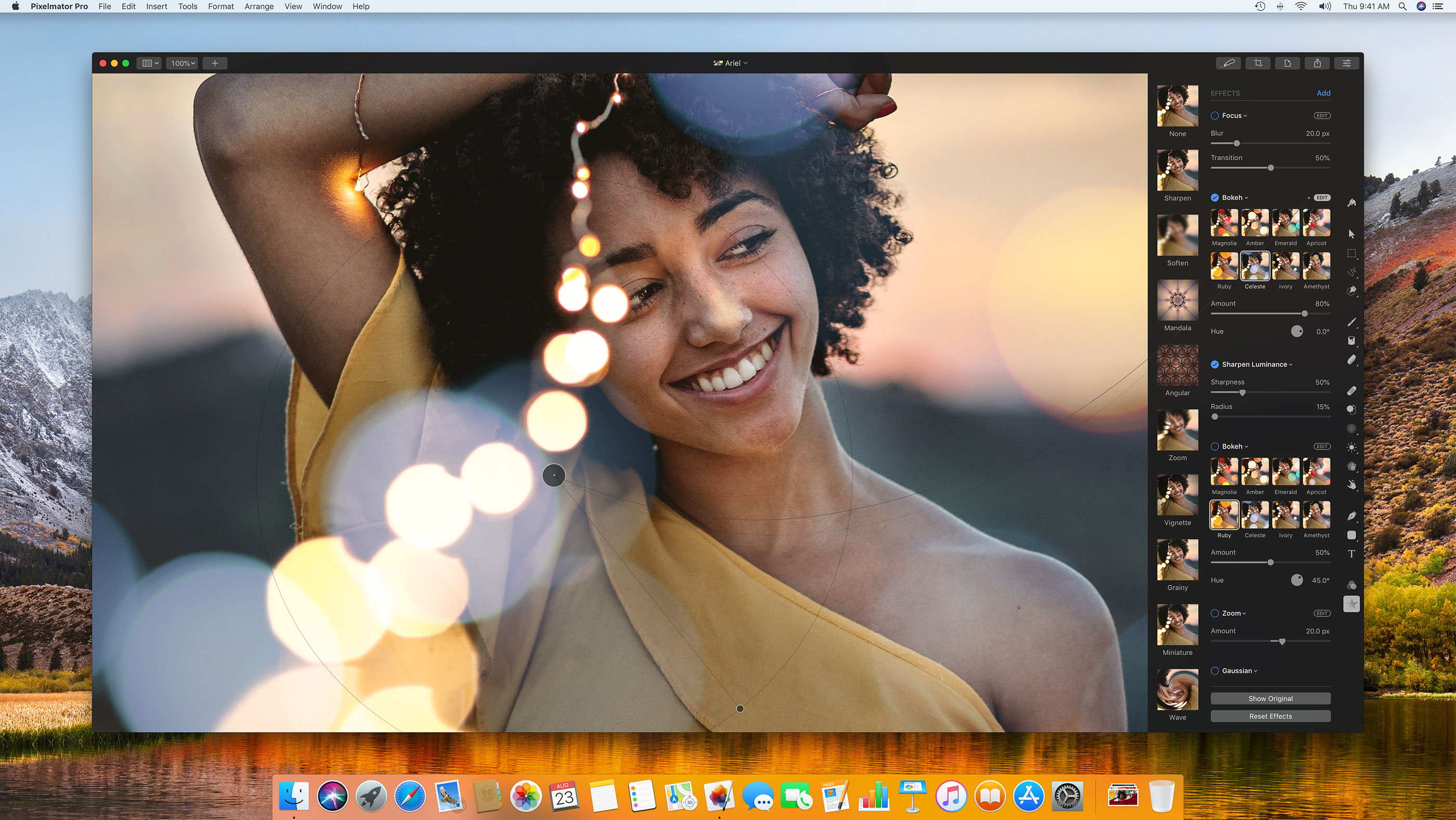 Tons of other new features
The full release notes for this update are going to be pretty huge, but here are a few of the most awesome new things in Pixelmator Pro 1.1.4:
• Tons of new effects. We're adding Spin Blur, Clouds, Noise, Threshold, Mask to Alpha, and several effects from the Tile and Distortion categories of the original Pixelmator.
• There will now be a way to switch histogram type when using the Color Adjustments tool. Simply Control-click the histogram and choose a different type (RGB, Luminance, or Colors).
• We'll be adding an ML-powered Auto button to the Selective Color adjustment. Now you can selectively improve individual colors in an image using the awesome machine learning technologies we've been working on and talked about in the last blog post!
• You'll now be able to copy all effects or adjustments from one layer and paste them onto another with a single click.
Pixelmator Pro beta program
So, this is going to be a fantastic update and, if you're up for it, you can get your hands on it early by checking out the public beta. We're opening it up to all owners of Pixelmator Pro as well as owners of the original Pixelmator.
Sign Up
P.S. We're still big fans of big surprises, so we're not planning to test absolutely every new Pixelmator Pro feature publicly but we're really excited to see how this goes!