Wow!
Pixelmator Photo
is an Apple Design Award winner. It's been an incredible first day for us here at WWDC and we can't believe our week in California has started out with such an amazing honor.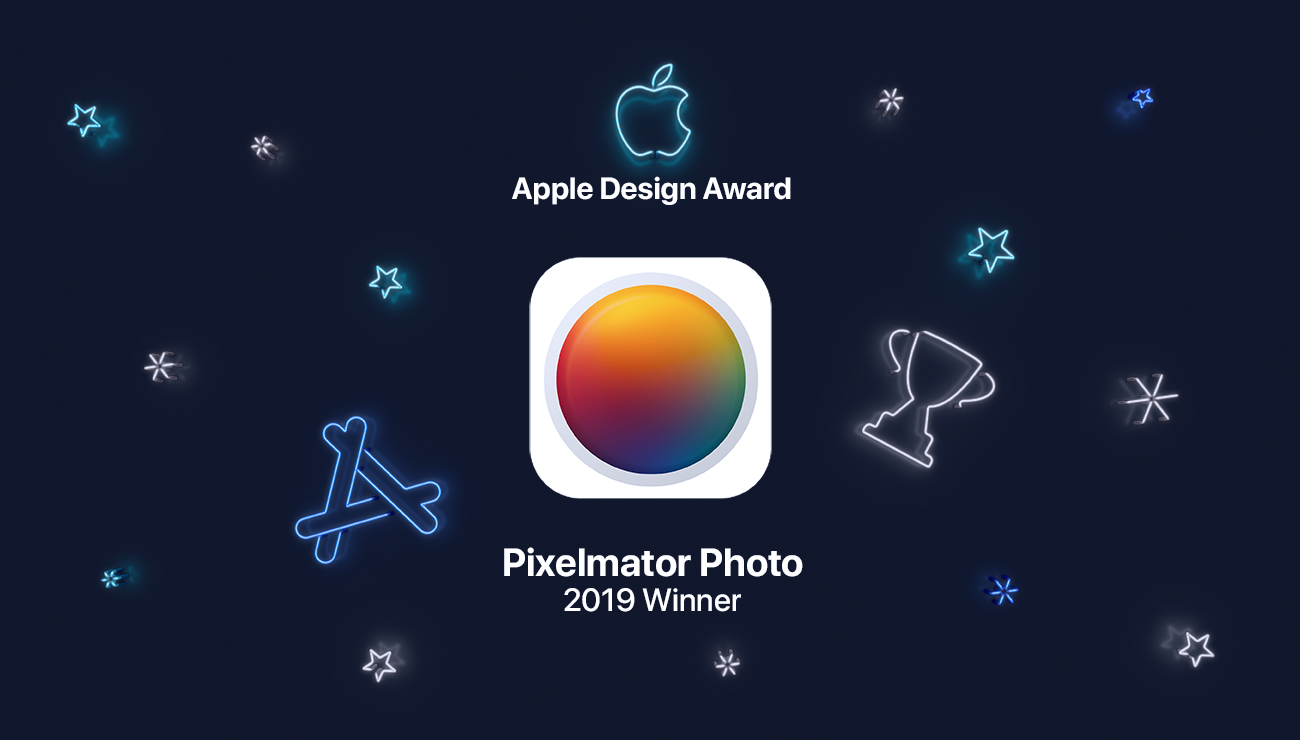 It's no secret that, when it comes to fans of Apple, we're about as big as they come. We take great pride in designing apps to be as native, powerful, intuitive, and beautiful as possible. And we take a lot of inspiration from all the amazing things Apple does. So to be recognized by the same people is the most special, amazing feeling possible. It's almost impossible to put everything into words. Just… wow!
And our week at WWDC is only beginning — we've got a long day ahead today with all kinds of awesome sessions to attend and we've already started working on adding support for the fantastic new features announced yesterday morning. We hope you'll love what we have in store for you over the coming months. And make sure to check out the story about us and other Apple Design Award Winners on the
App Store
!